(Seeker) Clients Reviews Of Celebrity Tarot Reader Astrologer Priyanka Sawant



 

90% what ever was told was right.
–Mrs.Yasmin Engineer. (Based in Mumbai at Mumbai central)
95% was true..Impressed
-Mrs.Veera Pundol. (Occupation- Housewife)
 

Excellent !!   100% correct…Marvellous, Im actually short of words…Superb!!!
– Miss.Harsha. (Occupation- Student)
 

I was very skeptical about the science of Tarot cards, but Miss Priyanka hits the bull's eye…great
–Dr.Pavin.J. (Occupation-Surgeon, based in Thane)
  

Dear Priyanka,You are very charming & calming, all my love

–Miss.Somya. Tandon (Occupation- Actress)
  

Thank you for the advice, & for long term business partnership…all the best
– Miss Ginny (Occupation- P R in marketing firm, based in Taiwan)
 

This has been an amazing session with Priyanka…She brings in an amazing amount of insight an intuition into her reading interpretations. There are layers she's able to uncover and reach down to the core. Apart from that, her extremely caring and positive ability to guide you, makes it a charming journey into the mind and the matter……..All the best,  

                  
– Mr. Brahmanand Singh ( Occupation – Writer And Filmmaker based in Mumbai )
I liked whatever guidelines offered…im happy with the outcome & on that basis im also willing to learn her knowledge.
– Mrs. Reema.Garware (Occupation- Housewife, based in California)
  

Thank you so much because your readings have helped me to change my life
– Miss.Anisha (Occupation- Engineer, based in Mumbai At vile-parle)
 

Priyanka you are good at your job.I'm glad that you suggested some better option for my son…God bless you
– Dr.D.Shringarpure. (Occupation- Doctor)
 

I really liked the tarot reading done by Miss.Priyanka as i found it really good & accurate,she has a god gift in it truely….thanks a lot priyanka.
– Mr.Druve.Chandra (Occupation- Student, based in Mumbai at vile-parle)
 

Excellent…right on dot ,Impressive…god bleess you…keep it up

 
-Mrs.Prakash.Desai. (Occupation- Businessman).
 

Thank you..It was really nice to meet Priyanka,she knows the psychic well & is an expert tarot card reader.
– Miss.Rekha
 

Bang on !!!  Impressive..Thanks you.
– Mr.Aman.
 

All that she said solved my problems, its really good & i felt it truth & not unlike other readers.
– Mrs.Manali.Shobhawat. (Occupation – Housewife, India)
 

You're a very good speaker, you explain things clearly, your experience really reflects in your work/passion/personality..great to meet you !
– Mrs.Amisha.Jalota.
 

Im very satisfied with the answers & happy to know what my cards say.I think accuracy is 97% & would recommend others to come down to this place
– Mrs.Sangita.Bartakke. (Occupation – Housewife, based in USA, India)
 

She is excellent Tarot reader. She has done my reading & because of  her my future is secure..& her predictions are always perfect.
– Mrs.Anjalli.Shah (Occupation – Housewife, based in Delhi, India)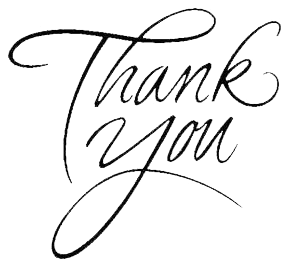 For Further Details Contact Us (+91) 9833824682
View This Website In Mozilla Firefox Browser
Email At:-
astro_pri@yahoo.com
info@priyankasawant.com
astropriyankasawant@gmail.com
(+91) 9833824682 

All Copyright Rights Reserved ©  2004 | Indian Celebrity Astrologer Priyanka Sawant | Theme Developed By "Priyanka Sawant"