Student Reviews Of Celebrity Tarot Reader Astrologer Priyanka Sawant
   Priyanka is an ocean of knowledge, wanting to give, willing to give all her knowledge to Students who have honest desire to learn, the classes technically end but the knowledge continues in your mind…Words are very very small to describe how dedicated and determined is Priyanka in imparting her wisdom to her Students…to sum it up Priyanka doesn't teach the Tarot, she lives the Tarot!!! So…..if you've come to her to learn the divine art of tarot card reading you can rest in peace…because your in safe hands!!!!! lots of luv
– Mrs. Meenal Pendse (Occupation – Actor / Tarot Reader, based in Mumbai)
   It was truly a blessing in disguise coming to you, I learnt something i had always wanted to learn. The way you teach is way engrossing for the students. the detailed explanation of each card is really commendable.You developed great love for the tarot cards in me.Very sweet & approachable, continue imparting knowledge this way, there is a lot of innocence & genuine effort in your teachings. thanks you for teaching me!!!
– Mrs. Mitali Akarte (Occupation – Student, based in Indore, India)
   You have been an excellent teacher, have lots of patience in teaching & have a 100% dedication in teaching. Thanks for passing on the knowledge. Great work.Thanks!!
– Miss. Swetha Pujari (Occupation – BPO, based in andheri west, India)
  This was my 1st time learning Tarot card reading. I had a wonderful experience. I learned a lot from this class…As a teacher Priyanka is one of the best. I've ever met…(especially at her age), Nice time and excellent experience
– Mrs. Sharda Singh (Occupation – Housewife & Socialite based in Chhattisgarh district raigarh, India)
  

Enjoyed the class thoroughly. Got to learn new thing and also most important to take life with a positive attitude most of all Priyanka is the best person to connect with as a friend & teacher both. Thanks Love & Regards…
– Mrs. Sharvari Palav  (Occupation – Aviation, based in Santacruz, India)
  

I really enjoyed doing the classes. You gave a lot of time to explain patiently. My interest has increase and i plan to pursue it in future.I would suggest everybody to do the classes and improve his/her life and help others improve their life…Thanks.God bless you!!
– Mrs. Hema Sharma (Occupation – Housewife, based in Delhi)

  Priyanka… For me it was the best knowledge sharing tarot class & a great experience I had to a new journey to tarot world…..you made my journey start and I will surely take it ahead…Best of luck for all that you do in life…
– Mrs. Shweta Kothare Iyer (Occupation – Housewife, based in Switzerland)
   I am very glad that I met you through this course. It was my psychic that guided me to come and meet you. You have made a lot of difference in my life. Am thankful for giving me such a knowledge. Nobody does these things for strangers in this world. You are God gifted, you have a unique style of explanation which I adore. Thank you so much. Keep the good work going. God bless you.
– Mrs. Dr. Swapnali Dabholkar (Occupation – Doctor, based in Dubai, UAE)
   Hey! Thank you so much for your patience. It was commendable. You are a very good person, stay the same and wish you success and health always. I thoroughly enjoyed your class, it was knowledgeable. I hope I can be good in it too (I don't want to embarrass you…) Thanks anyways! God bless you always!!
– Miss. Charlina Siraj (Occupation – Architect student, based in Assam, India)
 

I was very much impressed with Priyanka's readings of Tarot, Crystal Gazing and Angels. I had 3 different options of questions and with 3 different directions but now I am totally focused and will walk onwards to that direction. I can't forget Priyanka who came in my life at this point of situation. I hope she will guide me for years to come, even in India or out of India. Thanks to Priyanka and her Mom also. They are fabulous and I will also tell about Priyanka to my friends.
-Miss. Asmita Gad (Occupation – Architect, based in Dadar, Mumbai, India)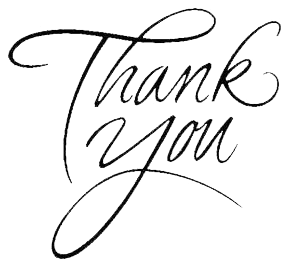 For Further Details Contact Us (+91) 9833824682
View This Website In Mozilla Firefox Browser
Email At:-
astro_pri@yahoo.com
info@priyankasawant.com
astropriyankasawant@gmail.com
(+91) 9833824682 

All Copyright Rights Reserved ©  2004 | Indian Celebrity Astrologer Priyanka Sawant | Theme Developed By "Priyanka Sawant"