Scroll down for more information



[all are mumbai based]
Are You Planning A Party
Then Give Your Guest A Unique Experience...
With World Renowned Celebrity Practitioner Of  Tarot Card Reading, Crystal Ball Gazing, Palmistry, Angel Card Reading....
Business gathering, Birthday party, Wedding reception, Cooperate gathering, Anniversaries, Tea party, Get together, Re-union parties, Event, Exhibitions, Restaurant & Hotel Promotion, Showroom Opening Promotion....etc
(Booking Are Taking As Hourly Basis)
For Further Details Contact Us (+91) 9833824682
Psychic Celebrity Astrologer Priyanka Sawant

Has Worked With The Brands, Places, Restaurant, Hotels & Events  As Fortune Teller (Tarot Card Reading…etc) in the following Places & Events:-
Spaghetti Kitchen Restaurant,

Bombay Blue Restaurant, 

Godrej Lifestyle (Furniture) Showroom,

Copper Chimney Restaurant,


Vogue Eye Wear Launch Party With Deepika Padukone Brand Ambassador,

Orchid City Center Mall Event,

Dow Conference At Meluha The Fern, Powai, Mumbai

Globus Showroom Event,

Birthday Parties Events,

Weddings Events Taj President Colaba Wedding Event,
Wedding Events,


Vie Deck & Lounge,

Sony  Tv  Office Corporate Party Event,

J W Marri0t Conference,

Goregaon Sport Complex Exhibition,

Out Of The Blue Restaurant,

Mystic Musings Psychic Fair's At World Trade Center Exhibition,

ITC Grand Maratha Hotel For International C0nference,

Birthday Party Event Of Akasha Richmond (Restaurants Owner At LA) At Tote On The Turf, Mahalaxmi Race Course, Mumbai.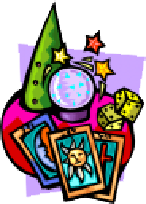 Press Release Articles - Celebrity Astrologer Priyanka Sawant
For Further Details Contact Us (+91) 9833824682
Please Note The Following Points:-
We are astrologer & we are humans not God, its a God Blessing when our  prediction goes right, as we always thank Lord Shiva for the blessing when our prediction goes right....we don't take the credit of it....because after all God is the creator of every situation...

Through astrology studies we predict the future of a human being... So that you can take precaution in advance,

Dont contact us for black magic service as we dont provide, we don't  provide any magic or remedy going against the gods will....

Astrologers are not black magic practitioners....

We are spiritual people...we believe in God ....so if you want any negative energies don't call us.... as we dont provide.
Thank You
View This Website In Mozilla Firefox Browser
Email At:-
astro_pri@yahoo.com
info@priyankasawant.com
astropriyankasawant@gmail.com
(+91) 9833824682 

All Copyright Rights Reserved ©  2004 | Indian Celebrity Astrologer Priyanka Sawant | Theme Developed By "Priyanka Sawant"