Runes Divination Reading Consultation Session By Celebrity Astrologer Priyanka Sawant 
 
Rune is a symbolic & sign's which have magical powers of God & Goddess, which was a gift to the mankind as it has been discovered by "God Odin" Himself & was passed to the mankind...he had given sacrifice his eye to "Mimir's Well"  in order to achieve & get the power to see & read the rune's and foresee about the future... Rune's are a divination tool to see the future...Its has 24 sign's each governed by individual God & Goddess and one is blank...so total are 25 rune sign's set...the 24 rune signs has individual meaning to it which will help to foresee the future...This divination was been practice by pagan tribal...who believed in God Odin powers & his rune magical energies...
Some of the culture has taken rune's signs in a negative way, even created bad rumors was been spread all around ....
"God Odin" had a wife name "goddess frigg" ....God Odin is the supreme deity and eldest of all the gods in the Nordic pantheon. He is leader of the race of gods belonging to the Aesir. He is called All-father for as he is known as father of all the gods. He is the god of wisdom, death, divination.
Hence rune was been practice since then...it is said even Hitler and the Nazis also practice for the growth & protection of Germany ...
 
 
According to my belief "God Odin" is non other then "Lord Shiva" or you can say "God Odin" is an avatar of Lord Shiva because lot of resembles, in the power and the energy to bring change & control things after death...etc
For Further Details Contact Us (+91) 9833824682
 What to be a Runes divination reader then take the training under World Renewed Astrologer Priyanka Sawant's on " Runes Divination Reading Course". we will be providing training... for more details on course.
Know More About Our Astrology Classes
Our Awards / Felicitations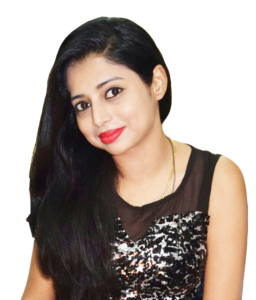 Celebrity Astrologer Priyanka Sawant
 

About Priyanka Sawant:-
Celebrity Astrologer Priyanka Sawant is reputed, experience and renowned celebrity astrologer and researcher in the world, she is in this profession "Since 1998", & conduct training "since 2004″…
To Know More About Celebrity Astrologer Priyanka Sawant....





Healing Crystals By Astrologer Priyanka Sawant
[ Click On The Image To View The Details ]
Please Note The Following Points:-
We are astrologer & we are humans not God, its a God Blessing when our  prediction goes right, as we always thank Lord Shiva for the blessing when our prediction goes right....we don't take the credit of it....because after all God is the creator of every situation...

Through astrology studies we predict the future of a human being... So that you can take precaution in advance,

Dont contact us for black magic service as we dont provide, we don't  provide any magic or remedy going against the gods will....

Astrologers are not black magic practitioners....

We are spiritual people...we believe in God ....so if you want any negative energies don't call us.... as we dont provide.
Thank You
View This Website In Mozilla Firefox Browser
Email At:-
astro_pri@yahoo.com
info@priyankasawant.com
astropriyankasawant@gmail.com
(+91) 9833824682 

All Copyright Rights Reserved ©  2004 | Indian Celebrity Astrologer Priyanka Sawant | Theme Developed By "Priyanka Sawant"